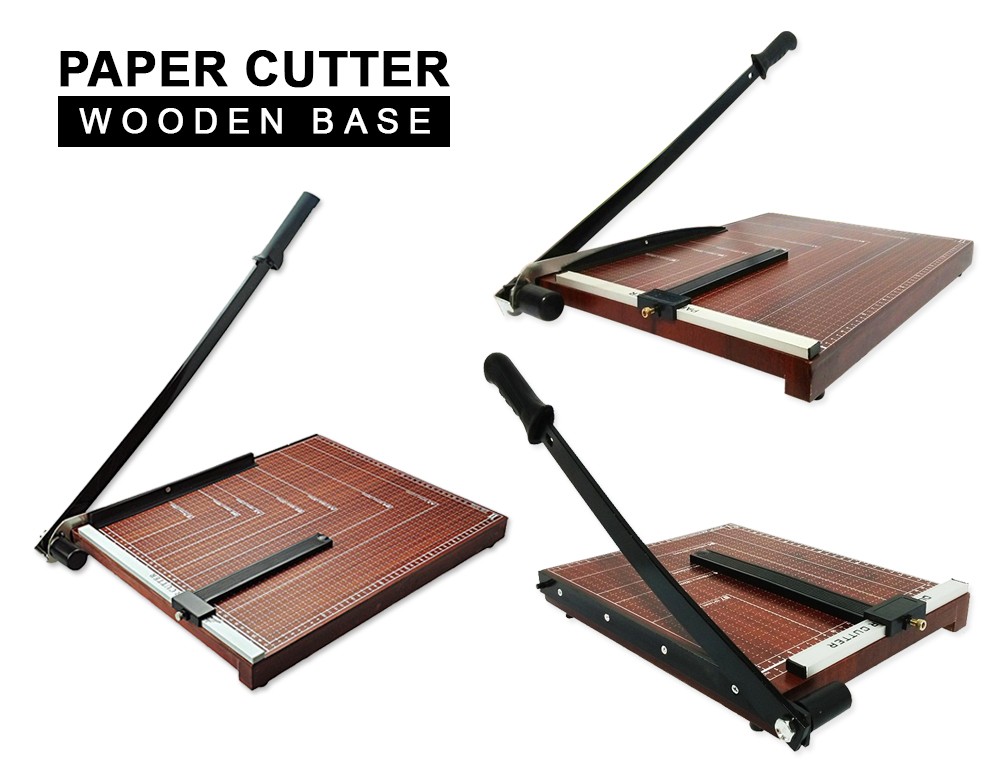 Paper Cutter Wooden Base
Paper Adjuster Included Easy adjustment for cutting into desired sizes. Auto-paper pressing bar Capable paper for precise and easy cutting. Paper Size Indicator Indicates A4/B5/A5/B6/B7 Post card and photo(l)sizes.
INSTRUCTIONS
Put the trimmer on a firm, solid surface before use.

Lift the blade up and slide the paper under the paper adjuster.

Adjust the paper to desired position with the paper adjuster on the base of the trimmer.

Hold the paper on the base with your hand.

Press the blade down firmly until it stops.

Lift the paper adjuster up and take the trimmed paper off.

Lock the blade to the safety locking device when the trimmer is not in use.