CUYI PIGMENT INK 100ml
Cuyi Pigment ink offers a crisper finish and a quicker dry-time than dye-based ink. It is valued by professional photographers and graphic designers for its ability to print archival quality images and text. These Pigment inks are known to be scratch resistant, stand up to UV rays better, have water resistant properties and last for a long time.
Opportunities are everywhere for prints made with pigment-based inkjet printers. The protective properties of the ink itself can be paired with specially designed media for an even longer lasting, eye catching image. Specialty media includes canvas, vinyl, adhesive backed, photographic, metallic, polypropylene, bond, and many more.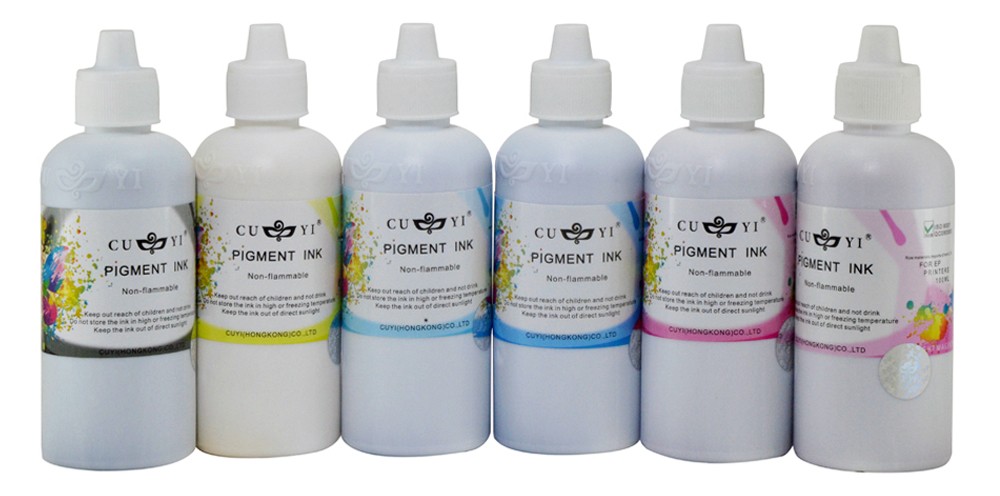 Cuyi Pigment inks are pigments of color that are ground down very finely and then suspended inside a liquid in order to create ink.

Cuyi inks will most likely last longer.

The colors are stored inside the pigments, acting like a barrier to external forces like evaporation or oxidation.

The preservation of color is the main advantage.