i-Tech Waterproof Glossy Photo Paper 230gsm
i-Tech Glossy Photo Paper is designed for photographic printing that provides a maximum glossy appearance and the highest resolution accuracy of printed images. i-Tech 230gsm is available in different sizes from A3 size, A4 and pre-cut up to 5R, 4R, and 3R.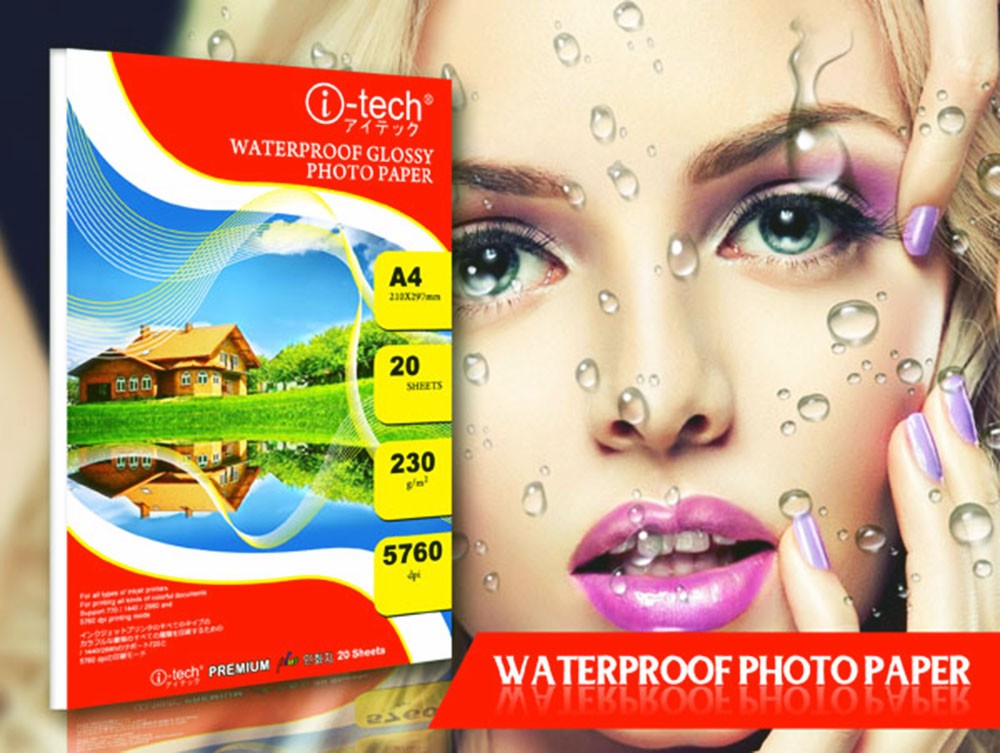 The quality of the print is not just a matter with ink, the quality of paper also helps to enhance the realistic color and quality of the image. i-Tech photo paper has a high quality coated material to absorb and give a brilliant result.